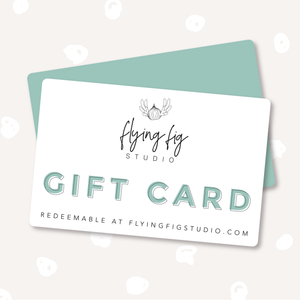 Want to show someone you give a Flying Fig? Give the gift of a Flying Fig Studio gift card!
With each purchase of a gift card for Flying Fig Studio, you're supporting a small business, and letting someone choose from an array of handmade gifts, so you can guarantee they get something they really love.
Gift cards are sent via email and redeemable online.